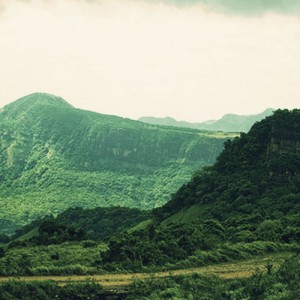 Day 1
Arrival /Knuckles mountain range
Transfer via: Flight, arranged on your own
Travel time: approximately 5.5-6hrs
Welcome to Sri Lanka! Upon arrival at Bandaranaike International Airport, you will be greeted by your chauffeur guide and then be escorted to Knuckles mountain range, situated in the north-east of central hills. This vast mountain range consists of 34 peaks in total, with five peaks resembling the shape of a human knuckle. The unique location of this mountain range places it in the path of both monsoons. Coupled with the presence of a large number of mountain peaks and valleys, the entire region is unbelievably diverse in terms of climate, terrain, vegetation and obviously, animal life. Upon arrival in Knuckles check into your comfortable hotel and stretch your legs to recover any jetlag. If you have spare time you may have leisure walk surround area of the camp site.
Note: Buddhism is extremely respected in Sri Lanka, any disrespectful words or acts may cause deportation or denial of entry, e.g. Buddha tattoos, kissing/climbing/riding Buddha statue, drinking alcohol inside a temple, etc.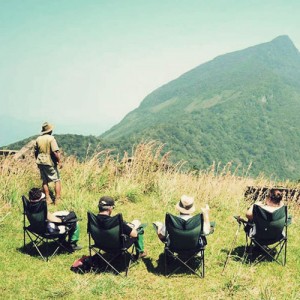 Day 2
Knuckles
Meals: Breakfast, Lunch (local lunch)
Today, get ready for trekking Knuckles the entire day. Trek through the jungle to the spectacular Knuckles summit with views over central Sri Lanka. You may experience climate change as you walk. "Walking" through different "climate zones" would be a memorable experience. You will be arranged a delicious Sri Lankan lunch at a village home during your trek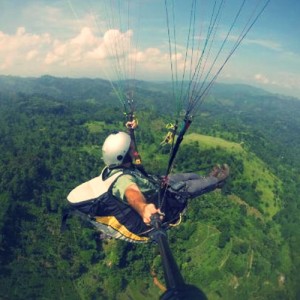 Day 3
Knuckles /Kandy
Transfer via: Private vehicle
Meals: Breakfast
Travel time: approximately 2.5hrs
Today, you head for Ceylon's ancient of Kandy, the capital of the last kingdom in the country. Stop en route for an interesting visit to learn about a wide range of spices at the Spice Garden, of which, the15-minutes complimentary Ayurvedic massage is also highly recommended. Upon arrival at Kandy, start your trek in Udawatta Kele Sanctuary, which is a historic forest reserve on a hill-ridge in the city of Kandy. It is 104 hectares (257 acres) large. During the days of the Kandyan kingdom, Udawatta Kele was known as "Uda Wasala Watta" in Sinhalese meaning, "the garden situated above the Royal Palace." The sanctuary is famous for its extensive avifauna. The reserve also contains a great variety of plant species, especially lianas, shrubs and small trees. There are several giant lianas. Many of small and medium size mammals that inhabit in Sri Lanka can be seen here. Several kinds of snakes and other reptiles might also be seen. Udawatta Kele was designated as a forest reserve in 1856, and it became a sanctuary in 1938.
Evening -you will have a leisure walk around beautiful Kandy Lake. The lake is artificial and was created in 1807 by Sri Wickrama Rajasinha, the last ruler of the kingdom of Kandy.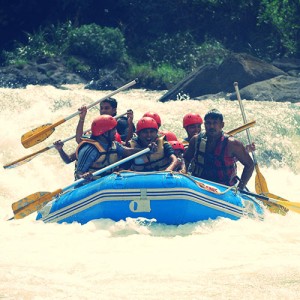 Day 4
Kandy/Kitulgala
Transfer via: Private vehicle
Meals: Breakfast
Travel time: Approximately 2.5hrs
After breakfast, say good bye to Kandy and set off for Kitulgala, which is a small town in the West of Sri Lanka. It is in the wet zone which gets two monsoons each year and is one of the wettest places in the country. The Academy Award-winning "The Bridge on the River Kwai" was filmed on the Kelani River near Kitulgala. Upon arrival at Kitulgala, check in to your comfortable and breathtakingly beautiful hotel. As you stay in Kithulgala why not try bird watching in the surrounding of your hotel which it would be a memorable experience in your visit to Sri Lanka.
Note: Driving time in the program is approximate, subject to the traffic, weather and road conditions.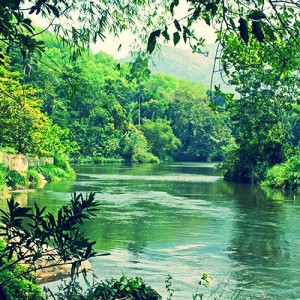 Day 4
Kitulgala
Meals: Breakfast
After the breakfast, have full day trekking in Makandawa Rainforest with your packet of lunch. This is just 1km away from Kitulagala town & can get the help of a traditional boat to cross over the river Kelani. Many typical fauna & flora in lowland rainforests are abundant for those who need to feel the beauty of rainforests. You can have a wonderful birding experience at the Makandawa Rain Forest.
Optional –there is a natural rock pool in the rainforest, if you wish, you may try a dip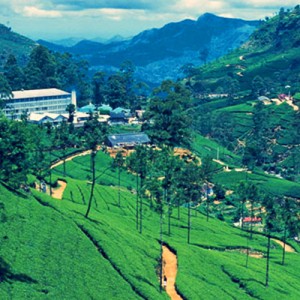 Day 5
Kitulgala/ Nuwaraeliya
Transfer via: Train
Meals: Breakfast
Travel time: approximately 2hrs by road/2 hrs by Train
After the breakfast you will have a morning adventure experience in Kelani River in Kitulgala. Kitulgala is also a base for white-water rafting, which starts a few kilometres upstream. You can enjoy White Water Rafting/Flat water rafting in the picturesque Kelani River in Kitulgala covering 5 major rapids and 4 minor rapids.
Later say good bye to Kithulgala and proceed to Hatton where you will get in to Train. Later set off for Nuwara Eliya by train 02nd OR 03rd class with locals (subjected to availability), a picturesque journey packed with beautiful mountains, waterfalls and tea plantations. Upon arrive at Nanuoya Railway Station, transfer to hotel and check in, rest of the day at leisure.
Note: Driving time in the program is approximate, subject to the traffic, weather and road conditions.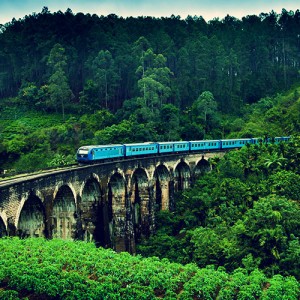 Day 6
Nuwaraeliya/ Ella
Transfer via: Private vehicle
Meals: Breakfast
Travel time: approximately 2hrs
Enjoy an early morning 8km walk in Horton Plains National Park and to visit "World's End" to catch a breathtaking glimpse of Adam's Peak if the weather allows. Later continue to Ella, on the way we will stop over at Haputale and you will have great chance to attend a cooking class conducted by a villager. Sri Lankan cuisine is one of the most complex cuisines of South Asia. Due to its proximity to South India, Sri Lankan food has some similarities to Indian cooking, yet is in many ways quite distinct. Rice, which is consumed daily, can be found at any occasion, while spicy curries are favourite dishes for lunch and dinner. There are many different ethnic groups living in Sri Lanka, each with their own individual take on Sri Lankan cuisine. Sri Lankan cooking techniques are most prevalent in the south of the island and, broadly speaking, the cuisine relies heavily on the core ingredients of coconut, vegetables, rice, fresh chillies, spices and curry leaves, all of which grow in abundance on this part of the island. Once you finish your cooking. It will be ready for your lunch of the day (Note: we will expect a bit late lunch)
Later you can engage in trekking through scenic hills. This trek will give you an amazing insight into the lifestyle of people who live and farm in this scenic mountainous region. You will walk past a small village and gradually venture into the Ella agricultural area where paddy is grown on mountain terraces and irrigated by small streams. You will have the opportunity of visiting a village house to meet a farmer who will be delighted to show you around his home and, if it is the season, treat you with a drink of coconut water from his garden. Bidding farewell to the farmer you trek through the dense jungle to a scenic stream which leads through small villages, where you can watch the daily routine of rural life.
(This trek will involve approximately 2-2.5hrs) & later transfer to your hotel & relax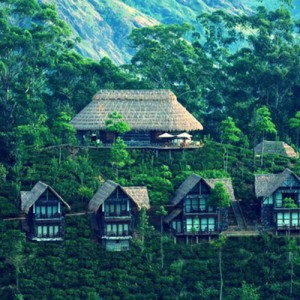 Day 7
Ella
Transfer via: Private vehicle
Meals: Breakfast
Travel time: approximately 2hrs
Visiting "Lipton seat" &- Dambatenne tea factory, the Lipton's Seat lookout rivals the views from World's End (and it's free). The Scottish tea baron Sir Thomas Lipton used to survey his burgeoning empire from here. Take the signed narrow paved road from the tea factory and climb about 7km through lush tea plantations to the lookout. From the tea factory the ascent should take about 2½ hours. Look forward to the company of Tamil tea pickers going off to work as you walk uphill to Lipton's Seat. Later return to Ella and relax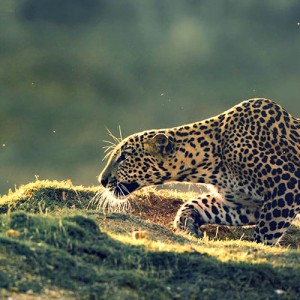 Day 8
Ella/ Yala
Meals: Breakfast
Travel time: approximately 2hrs/Safari time app 3-3.5hrs by safari jeep
This morning trek to Mini Adam's peak is figured in the pyramid shaped mountain which stands opposite of the Ella rock. Be aware not to harm the plants, flowers and animals that will meet on your journey up to the mountain. Later you will proceed to Yala.
We take a jeep safari in Yala National Park which has one of the highest densities of leopards in the world. The leopard is also the top predator in the island. This lends it an air of confidence, which together with the open nature of the park's terrain, allows Leopard watching.
Note
All safari vehicles MUST come out from the park before it gets dark
Sometimes Yala National park may keep closed without prior notice (mostly in October and September) in such situation we will use alternative parks close by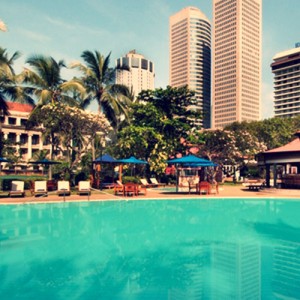 Day 9
Yala/Colombo
Transfer via: Private vehicle
Meals: Breakfast
Travel time: approximately 5 .5hrs
Today, you will be picked up from the hotel and transferred to Colombo. Upon arrival in Colombo, take a guided city tour to explore Colombo's colonial legacies including the Independence Square, Gangarama Temple of Colombo, mile-long promenade of Galle Face Green. Stop for taking pictures when drive by the former British Administrative Centre.
Day 10
Colombo /Exit
Transfer via: Private vehicle
Travel time: approximately 1hrs
In time you will be escorted to the airport for your departure flight.